BABY BIRTH CARDS
2019-05-09
BABY CARDS AND TWO ALBUMS BY @evgeniapetzer


Here are three different cards from Evgenia. She loves baby theme, maybe because she herself is a mother of three boys :)
The first card is in the shades of blue and mint green. With a lovely picture in the centre from famous Gerber advert :) 
The floral arrangement is very beautiful and the design elements incorporated throughout are adorable.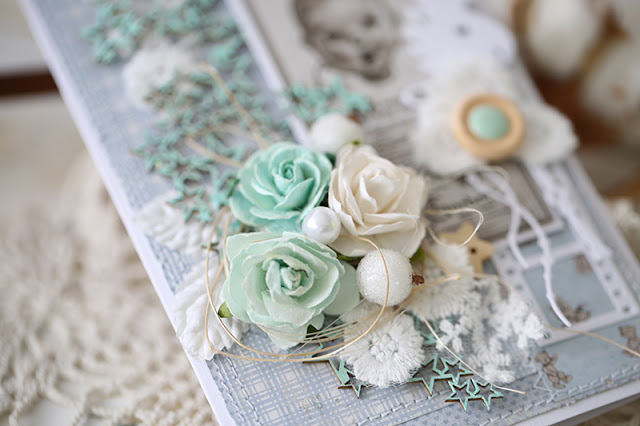 The second card is for a baby girl in the shades of light pink. There are more flowers in the centre, it looks very lovely :)
Another card that can be dedicated to both genders :) Very nice usage of embellishments: buttons, hearts, butterflies, a little bear and a soother :)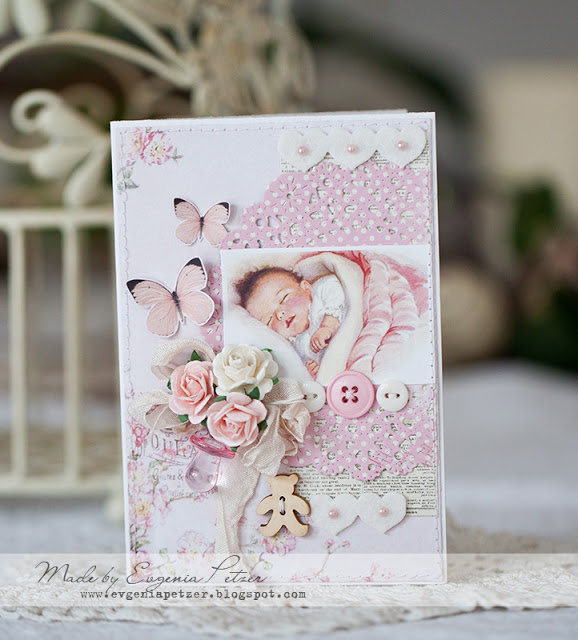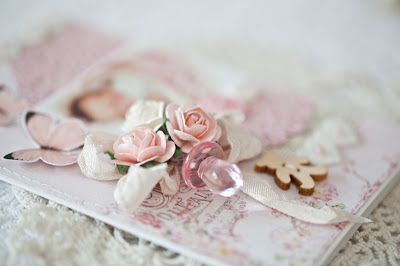 A BABY GIRL JOURNAL


A very nice and practical keepsake. 
Inside the mummy can write in whatever she desires and also stick in some photos, etc.

A BABY GIRL MINI ALBUM


Many tones of pink, pearls, some ribbons and of course gorgeous flowers!
Inside there are frames whre you can put your own pictures of the little one.
SWEET LITTLE WELCOME BABY CARDS by @kaleidoscopicsparkles


To celebrate the new arrival, were used several of Wild Orchid Crafts' dreamy blues. The pastel and antique blue blossoms are a favorite especially for wintry creations. 
For a trio of larger delights, were paired a Lotus with a Trellis Rose and a Magnolia. For additional touches of blue the designer nestled in Aster Daises, Lilies, and Cherry Blossoms. 
Soft and sweet is a favorite style for baby cards, so the designer incorporated several Wild Orchid Crafts trims for supreme sweetness.
Ruffle trims flutters along the bottom, which she topped with a gorgeous flat-back pearl string. Up top is a pretty eyelet trim. For extra ruffles she crinkled up white vintage seam binding for her primary floral arrangement. ♥︎
Have you seen the gorgeous metal embellishments in the store? Fall in love with the heart charm set (naturally!) and adhere one with pink Divine Twine. ♥︎ It's a lovely touch of pink and gold to the neutral palette card.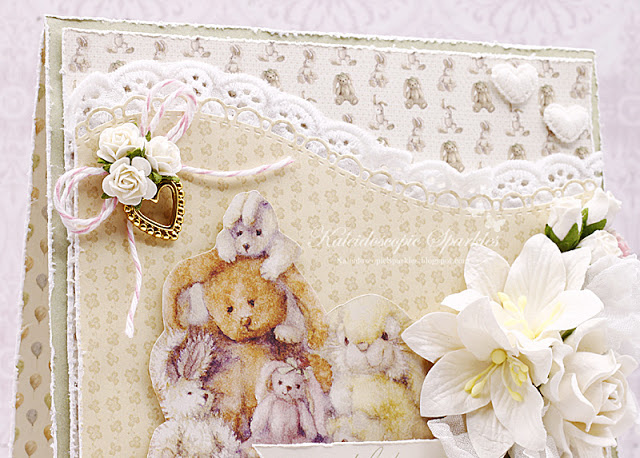 BONUS


The example that you should never give up. This is what @cathrine_sandvik says about her work
"Today it's me, Cathine here to show you my very first exploding box. This one has a baby theme. I had a really struggle when I made the trolley, and almost gave up the hole project. I'm not to pleased whit the result, but I gave it a chance anyway ;-) Despite all my trouble I hope you like it :-)".
We like it very much! 
Even if you feel that your works are not perfect don't hesitate to show them, you never know who you can inspire :)