Birthday Cards Inspirations
2018-11-27
We love to receive and give cards, don't we? :) Making a beautiful Birthday Card is a pleasure for both - a designer and receiver.
One has fun during the process of creation, the second is pleased that somebody put an effort to make such an unusual gift. So win-win :)
We have collected some ideas that had appeared over the years in our blog.
Be inspired and start creating! :)
Elegant and sweet card for a lovely friend. Paired beautifully ruffly white blossoms with darling Rose Pink roses. Isn't that a gorgeous shade of pink? ♥︎
The designer Karen is enamored with the White Lotus flowers... the abundance of sunshiny yellow nestled in the centers is irresistible. ♥︎ Sh has nestled it alongside a Chrysanthemum, which has long been one of her all-time favorite WOC blooms.
For the center detailing, adorable miniature sweetheart blossoms accompany Rose Pink roses, to which she added a tiny trail of pearls.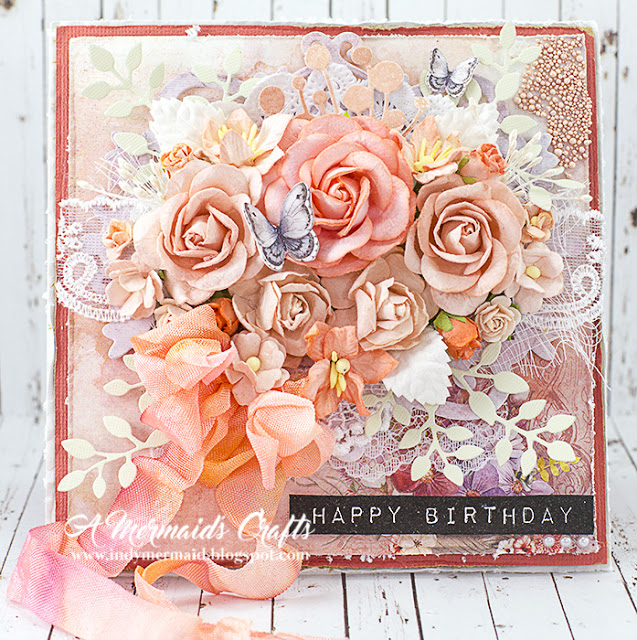 The designer Lisa used Trellis Roses in two sizes, Wild Roses, Open Roses, Lilies, Sweetheart Blossoms in two sizes and Hip Rosebuds.
Tucked under the flowers are White Mulberry Paper Leaves, Small Ivory Double Head Pearl Stamens, Net Lace and Rashel Lace.
This card will brighten somebody's day even in the middle of the Winter :) Try this idea in different colours!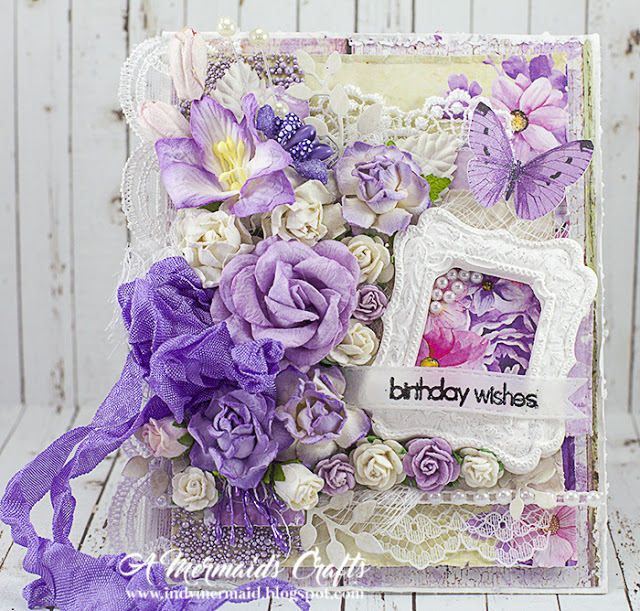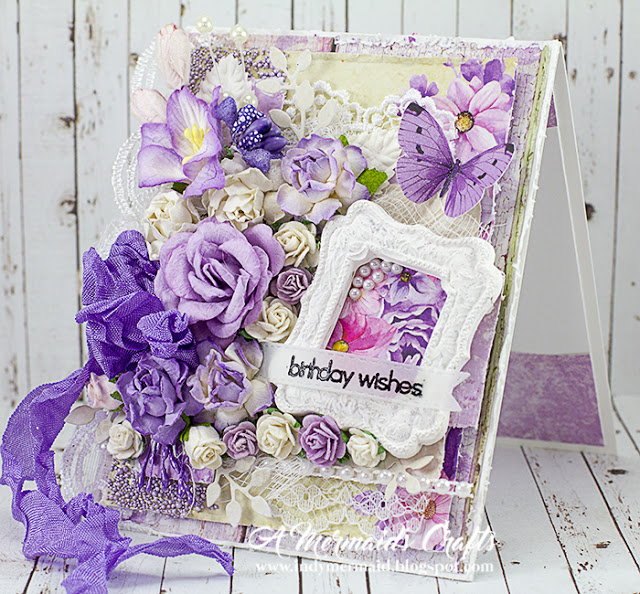 Richly embellished, beautiful card from our designer Lisa. Joyful colours, pearls, laces, plenitude of flowers - this everything makes this artwork stunning.
You can create your own using Chelsea Roses, Cottage Roses, Lilies, Tulips, Hip Rosebuds and Open Roses in two sizes. 


Also were used Bead Berry Sprays, Pearl Sprays and Double Head Pearl Stamens. Three types of lace were used: Net Lace, Guipure Lace and Rashel Lace, along with Flat Back Pearl String. White Mulberry Leaves were tucked among the flowers, and Self Adhesive Pearls were added inside the frame.






A Misty Pink Birthday Card for a girl at every age :) Delicate pastel bouquets combined with laces, flourish background and decorative frame make this card 3-dimentional
and fragile. So suitable for elegant little (and not) woman.  
The designer Karen used Pink Mist and Mixed Pink flowers for a variety of pink shades, nestled alongside pure white beauties. ♥︎ The bow is made with lovely Pink Tulip seam binding and the sentiment is trimmed with White Net Lace. ♥︎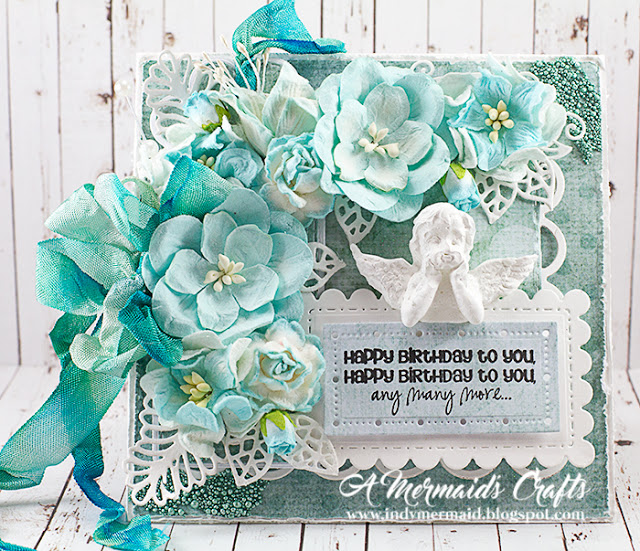 We hurry a lot everyday and sometimes forget even about the loved ones. But it is never too late to express feelings! Make a beautiful card, give a little gift and give it with a huge smile :) We are sure this little delay will be forgiven and forgotten!
The blue card is made with the same technique, just change the label :)
Our designer Lisa used Magnolias, Cottage Roses, Lilies, Hip Rosebuds and Gardenias, Double Head Pearl Stamens and Pearl Sprays.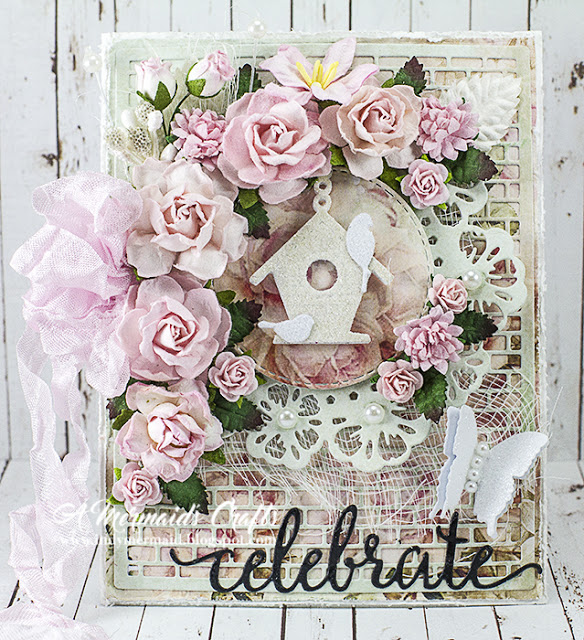 Perfect Spring-Summer card to celebrate every significant moment. The designer used Pale Pink Open Roses, Flat Back Pearls, Green Mulberry Paper Rose Leaves.
You can try to make this card with metal embellishments as well to make it more clean-cut.