COMMUNION HANDMADE GIFTS
2019-04-25
HAND-MADE PHOTO ALBUM by @MargotCraftCorner
Hand-made photo album is a very practical gift that will be usuful for many years. Beautifuly decorated it will keep your dearest memories and bring them back whenever you want to :) Below is a video with the inside of the album.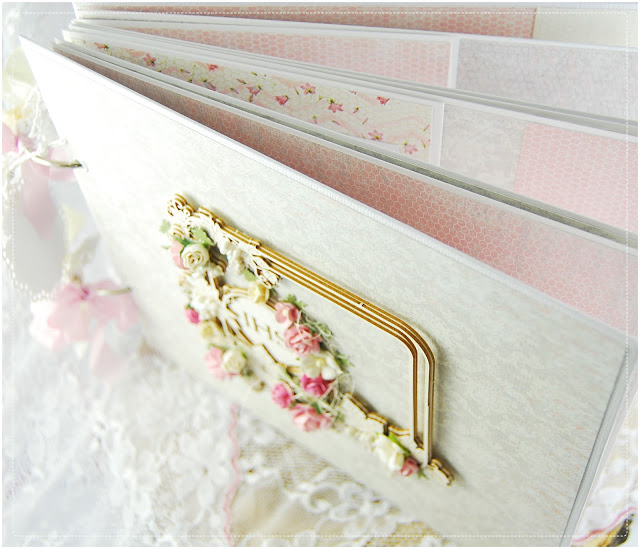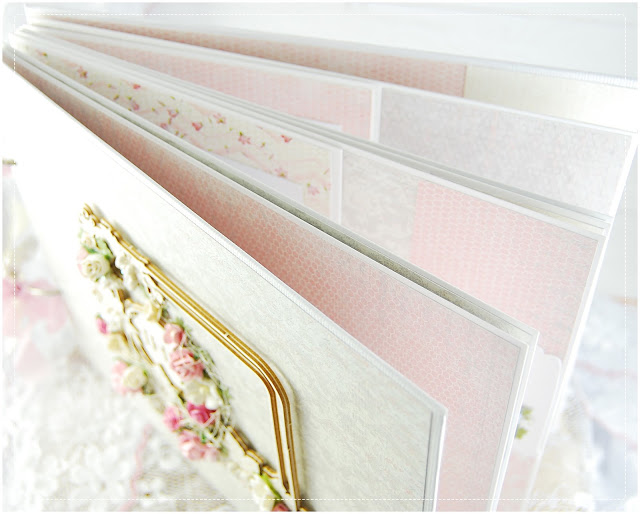 A NOTEBOOK FROM @kszp.handmade



You may write your secret toughts in this notebook or use it as an album or diary. Every girl will be delighted! Use metal embellishments instead of flowers or some boyish decorations to make it more male. 



GREETING CARDS by @MonikaJakubowska
Delicate greeting card for a girl and a boy. Use Trellis Roses 
and white roses in three sizes: 10mm, 15mm and 20mm. Also add white leaves and white 3mm pearls.
This kind of cards can be used also as invitations.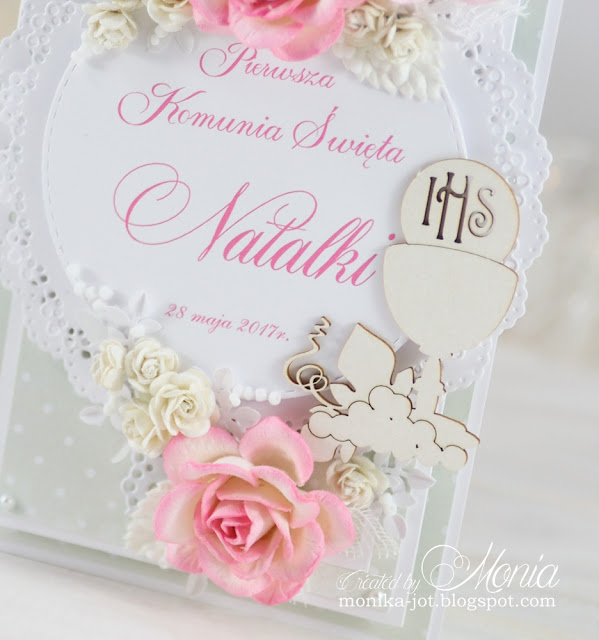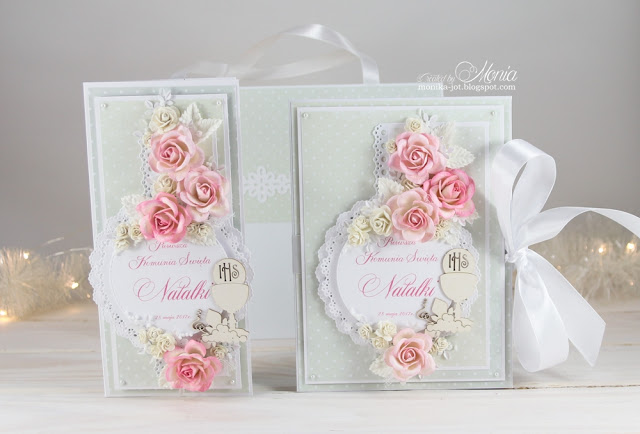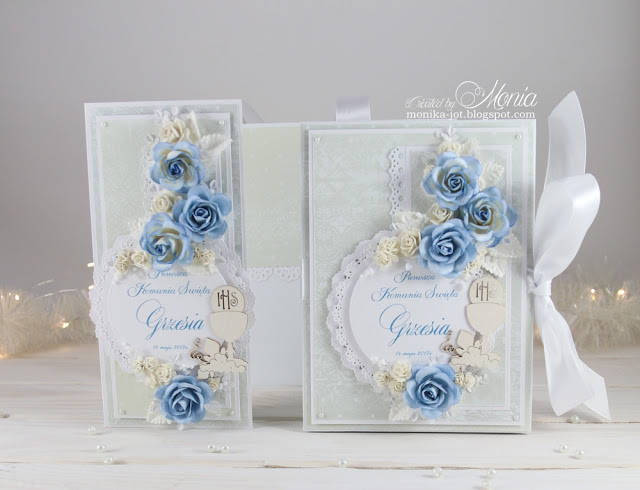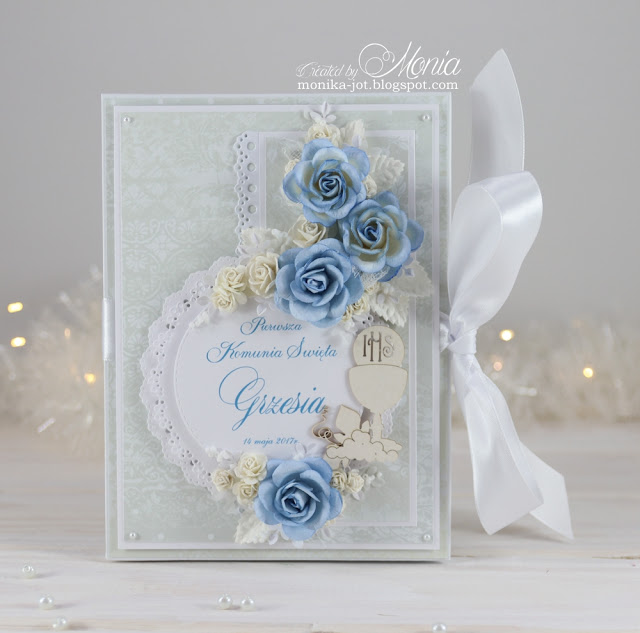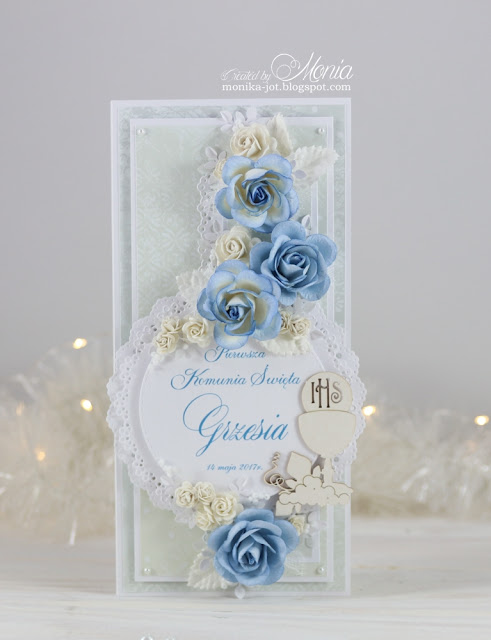 3-D GREETING CARDS by @MargotCraftCorner


Three different ideas with chipboards and flowers. You can put a photo of the recipient to the frame to make this card more personal.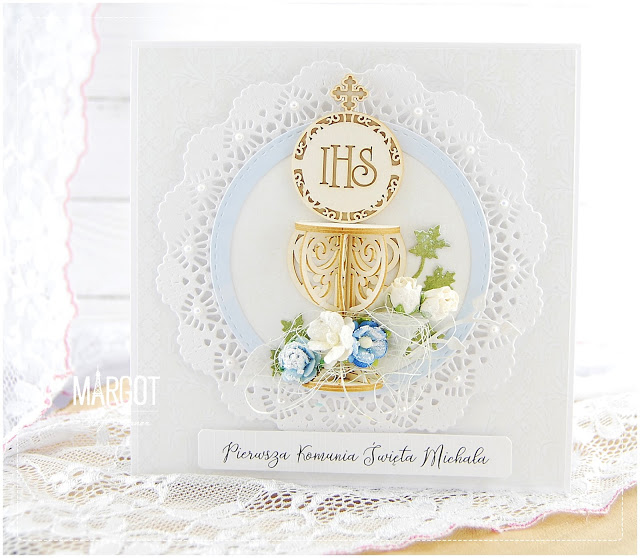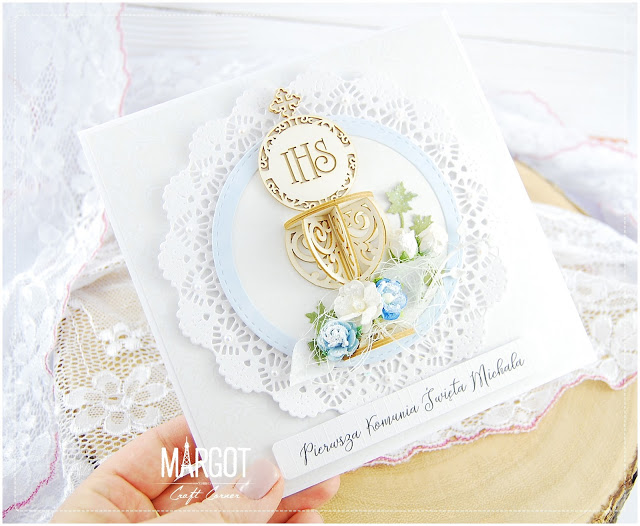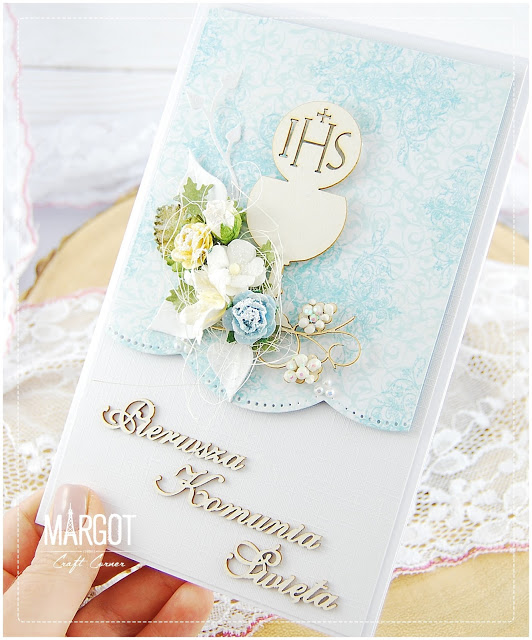 AN ELEGANT HOLY COMMUNION ENVELOPE CARD by @MargotCraftCorner
This card is suitable when you want to give money or voucher as a present.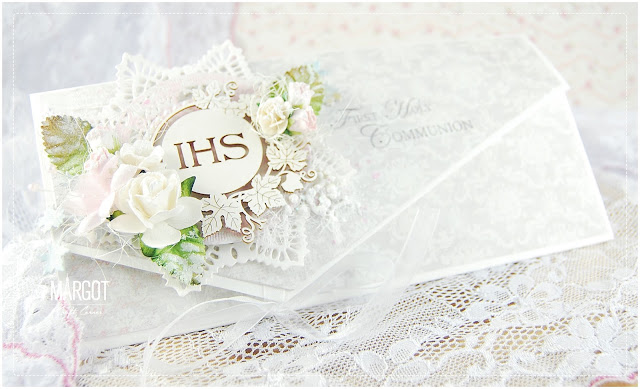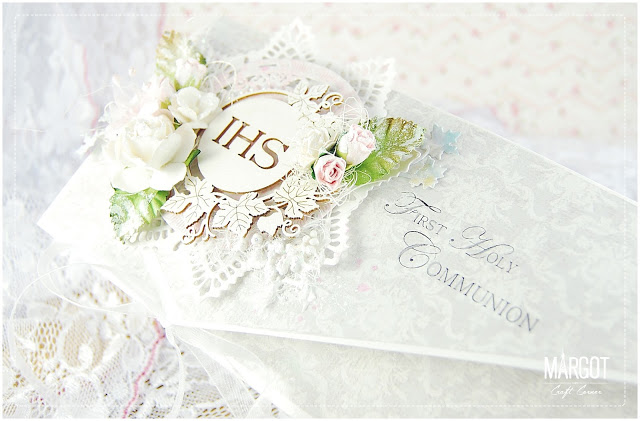 CARAMEL-CREAMY SWEET CARD from @MonikaJakubowska
Use gorgeous white lilies and add some ivory open roses. It looks like ice cream with caramel. :) Self-adhesive pearls at the diecut are formed in the shape of a bunch of grapes. As a filler to the cluster use vintage ribbon and white leaves.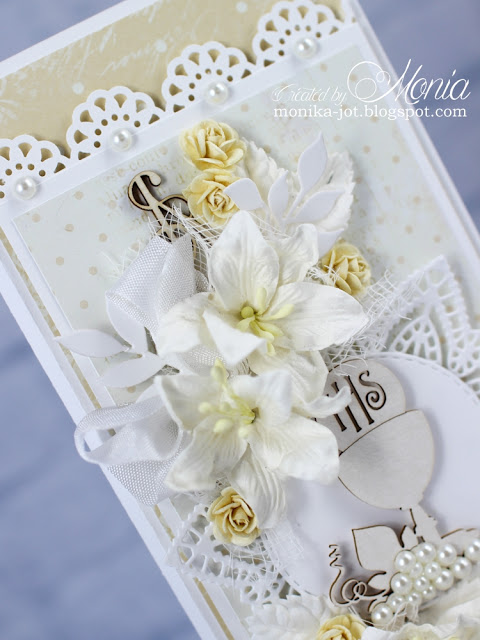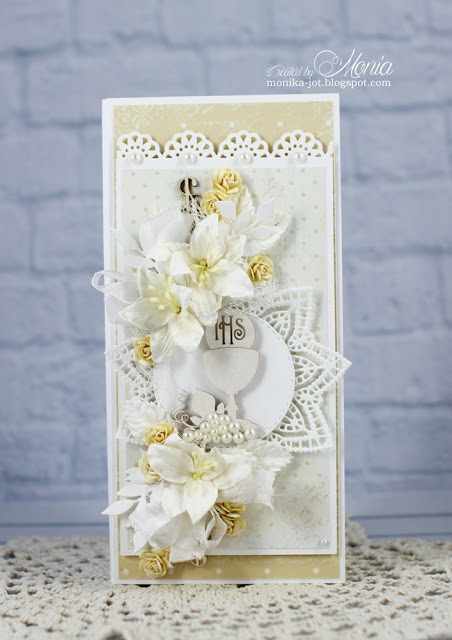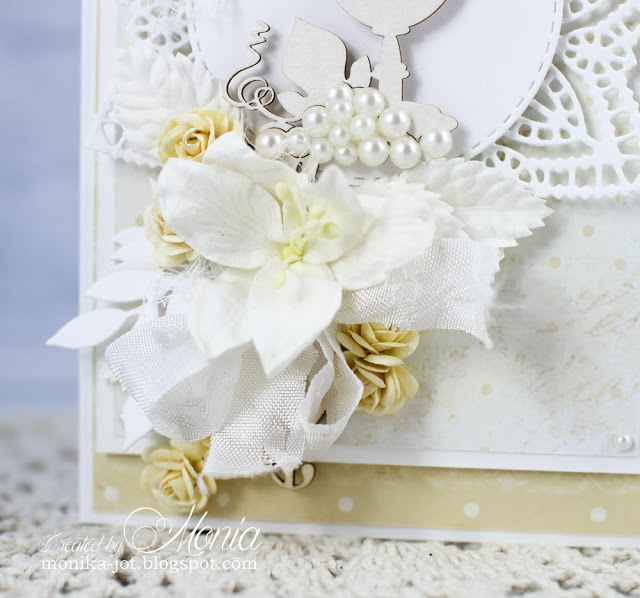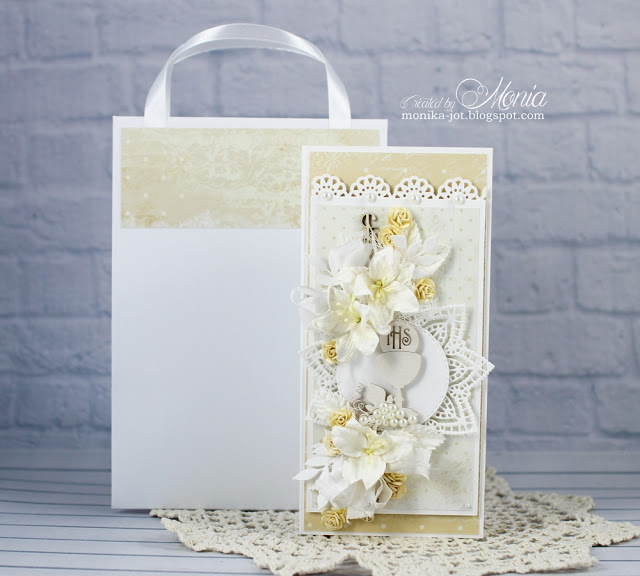 FLORAL CARD by @kszp.handmade
Stamp a wreath in green and then adhere the wreath made of WOC white flowers. Use a wild rose, gypsophilas, hip rosebuds and sweetheart blossoms. This pattern is universal and can be used for many occasions.
BOOK CARD by @kszp.handmade


Use plenty of WOC flowers to make a garden-like inside. You can put inside a photo of the recipient to make the card more personal.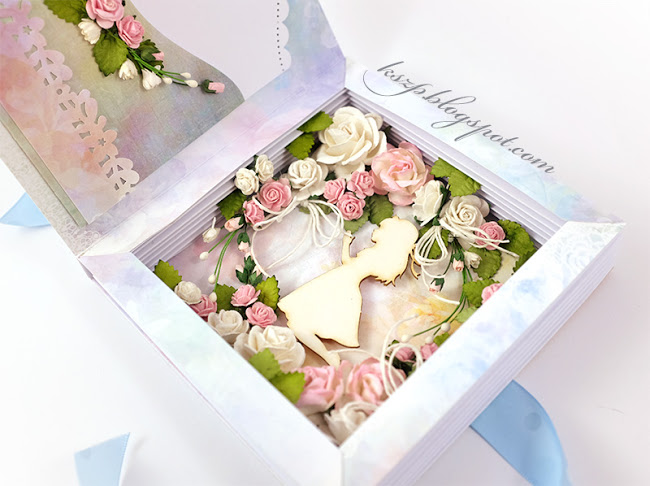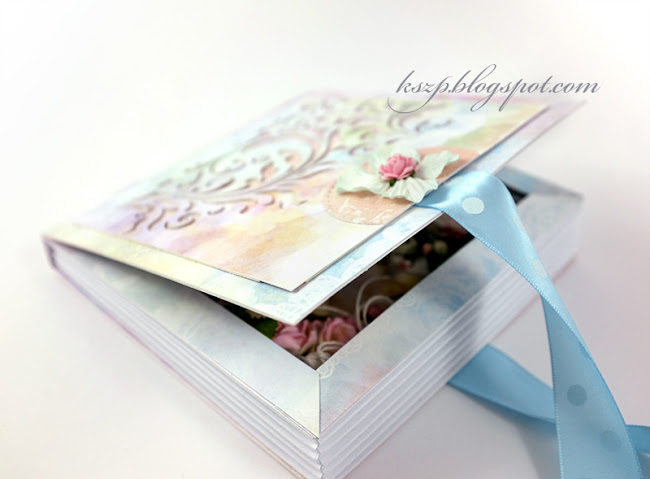 FIRST COMMUNION CARD from @MonikaJakubowska


Use sweet pink magnolias, then add some white and pink apple blossoms. A final touch was white and pink hip rosebuds. At the top and at the bottom stick rows of white 3mm pearls.