Halloween inspirations
2018-10-09
Halloween is closer than we think :) So there is a bunch of inspirations from our Design Team.
Original and funny instalation from Gunn-Eirill. The designer painted it with white gesso and used a lot of differents sprays and mists.
This unique decoration will make an impression on your Halloween party's guests.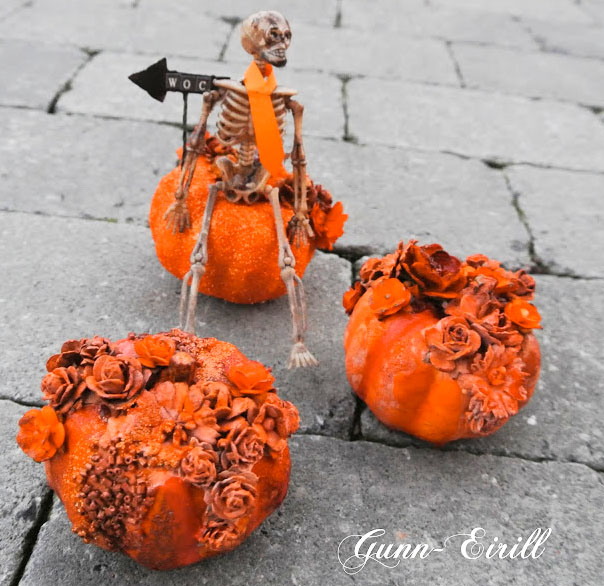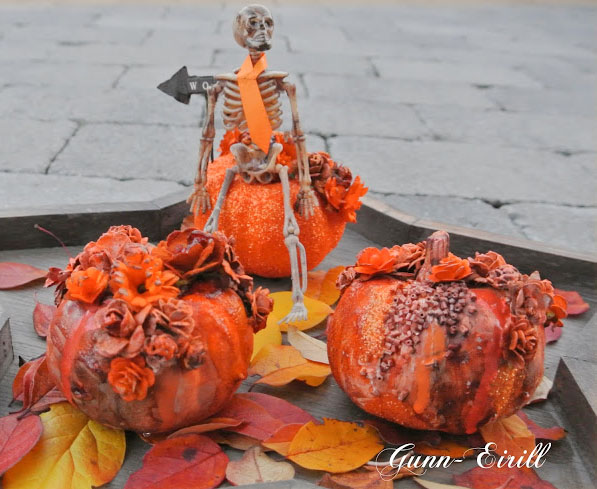 A fun shadow box that is made with gorgeous fall colored flowers from Wild Orchid Crafts.   
Don't they look like they are out for a fun evening of Trick or Treating? :)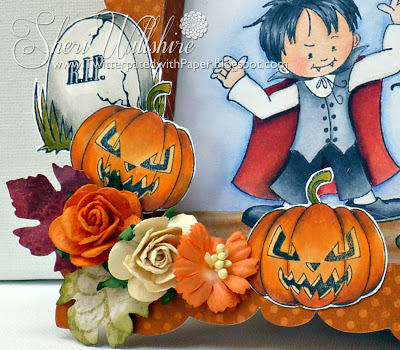 Black chest of treasures :) The designer Olga Heldwein used plenty of flowers and gauze to create dimensional composition on small wooden box.
We really like the way that this piece come up :) You can use it for keeping candies for kids :)